Note: If you're using BuddyPress 2.4 or above, you don't need this plugin. We love it when our ideas are included in the core.
BuddyPress Groups are a focal point for many BuddyPress communities.
This plugin allows a Group Admin to add, change or delete a banner for their group.
Here is an example of a standard BuddyPress Group: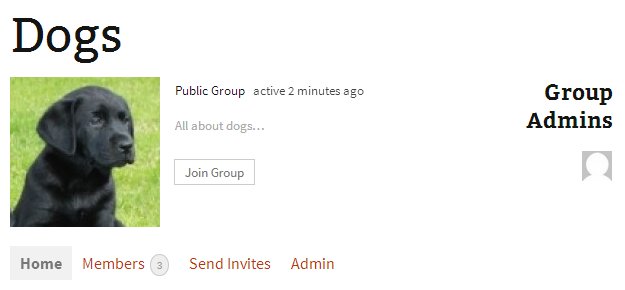 And here is the same group with a Banner: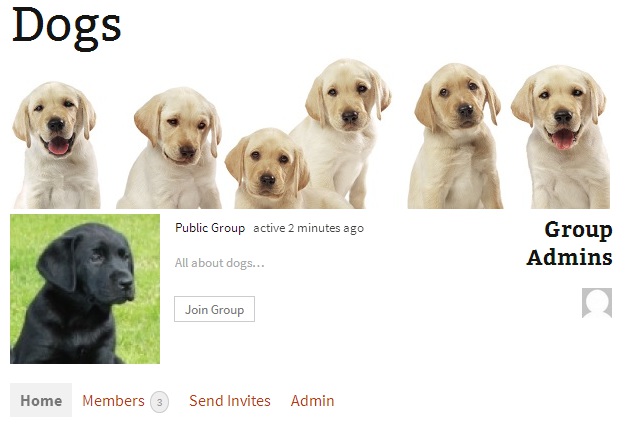 Adding a Banner is very easy. The Group Admin goes to: Group > Admin > Details.
There they will see these options: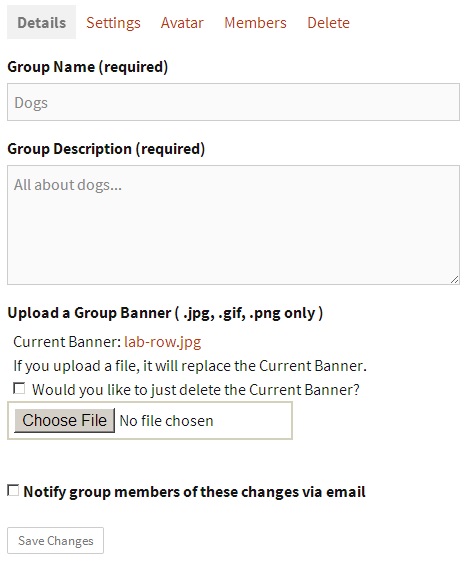 After they 'Save Changes', their banner will appear on all pages for that Group; below the Group Name and above standard Group 'header' area.
If they change the banner, the old banner will be deleted. So your uploads directory will not be filled with unused images.
A Group Admin can also add a banner as part of the Group Creation process.
If your hosting server supports the php image library for GD or Imagick ( there are very few that don't ) you can set the Max Height and Max Width for all banners here:
Dashboard > Settings > BuddyPress > Settings under Group Settings.
Then if somebody uploads a huge image, it will be resized to those settings and cropped. If the image has orientation data (exif) the image will be auto-rotated. The original image will be discarded. If your hosting server does not support either image library, the plugin will still work and you will see a notice upon activation.
A style sheet (css) is provided so that you can customize the front-end banner container.
A language file (pot) is provided for localization.
BuddyGroupBanners provides your Group Admins with a simple but effective method to enhance or brand their Group.
If you would prefer absolute control over every aspect of a Group Header, please see: BuddyGroupHeaders.
BuddyGroupBanners requires WordPress 3.8 or higher and BuddyPress 1.9.2 or higher.
Note: not compatible with BuddyBoss theme