Note: If you're using BuddyPress 2.4 or above, you probably don't need this plugin. BuddyPress 2.4 provides ways to customize groups.
This plugin allows the creation of fully customized headers for each BuddyPress Group.
Here is an example of the default BuddyPress Group header: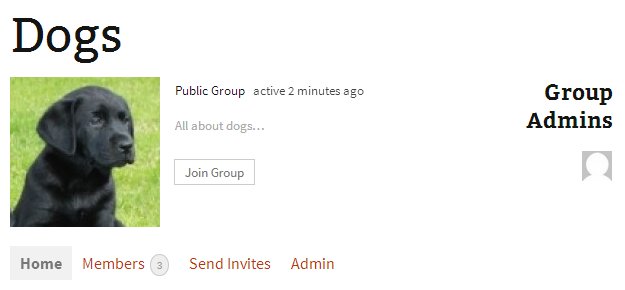 Here is the same group with a custom Group Header: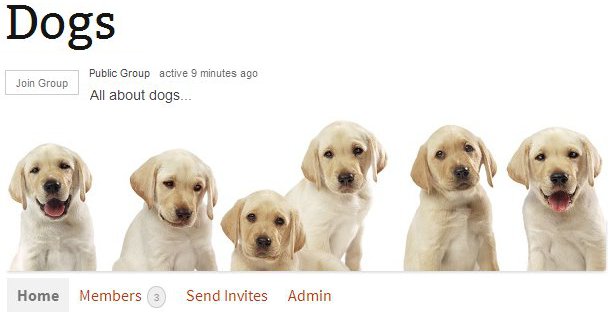 To create a Custom Header, navigate to: Dashboard > Groups > Edit Group
On that screen, a WordPress Post editor is provided.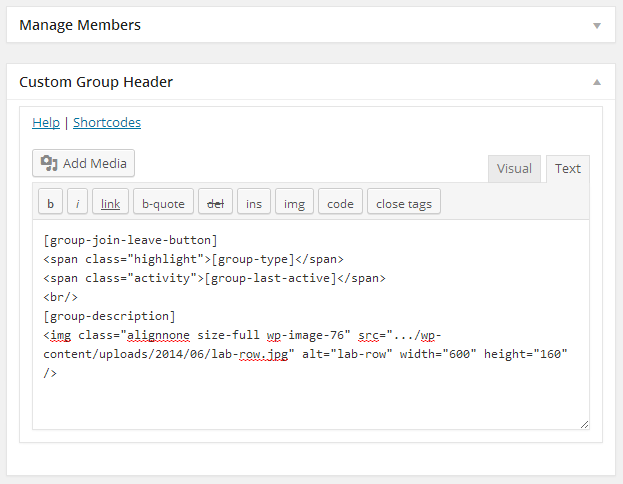 Shortcodes are provided to include any or all of the data shown in a default header.
The ability to customize the header area is only limited by the operator's knowledge of html and css.
If the editor is left blank, the default header template will be used.
A style sheet (css) is provided so that you can customize the front-end banner container.
A language file (pot) is provided for localization.
This plugin is for Site Admins only.
If you would like to provide your Group Admins with the front-end ability to add a banner to their group, please see: BuddyGroupBanners.
BuddyGroupHeaders requires WordPress 3.8 or higher and BuddyPress 1.9.2 or higher.