BuddyMessageUX enhances your users messaging experience by generating the message forms in an overlay.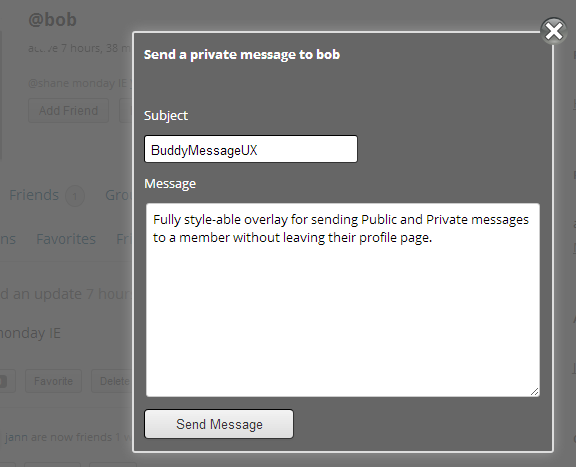 When you visit another member's profile page and click  'Public Message' or 'Private Message',  you will not be sent to your own profile to compose the message.
BuddyMessageUX uses the jQuery UI library.
It also uses ajax so the message is sent without reloading the page.  It is optimized for mobile devices.
You get a stylesheet (css) and a javascript file.  Style it any way you want!
If you are not interested in the ability to style the overlay, you might be interested in  BuddyMessageUX-Free.
BuddyMessageUX requires WordPress 3.5 or higher and BuddyPress 1.6.5 or higher. It is compatible with the latest versions of WordPress and BuddyPress.