This is a Dashboard-only plugin that lets you create Google charts for all data aspects of your BuddyPress members.
Here is the initial options screen. As you make choices, more options will appear.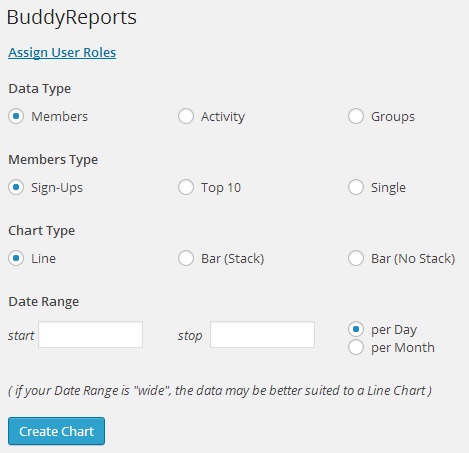 This is a chart created after selecting Data Type > Activity. You can select as many Activity data types as you like.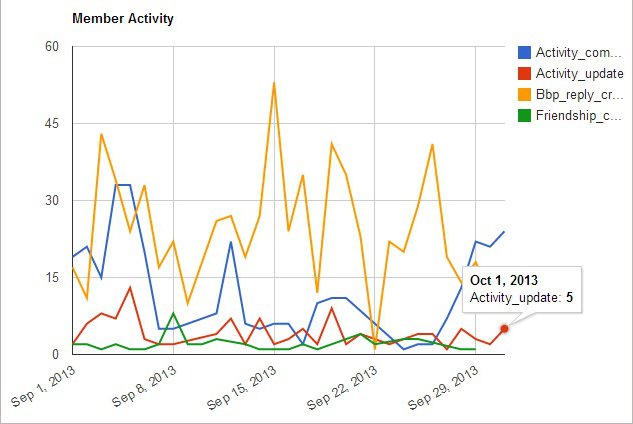 With another click, you can show the same data as a Stacked Bar Chart.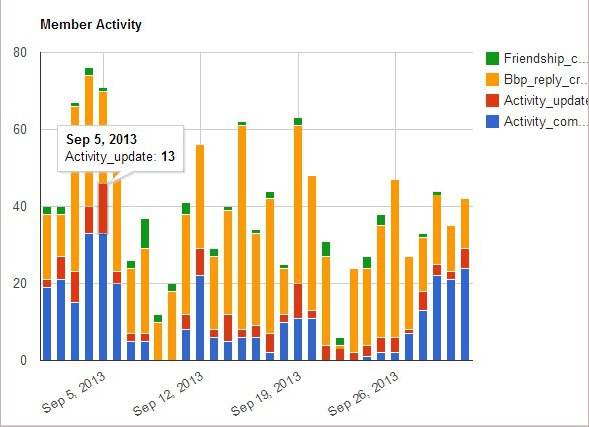 This is a chart created from the Members Type > Top 10. You can select any activity type.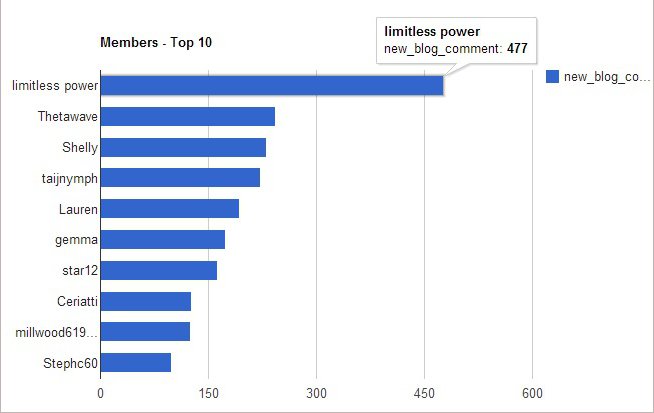 You can also create charts for:
single members by entering their login name
single groups by selecting a group from an auto-populated list
And there's more…
You can save & download a chart as a png image
As an administrator, you decide who can access BuddyReports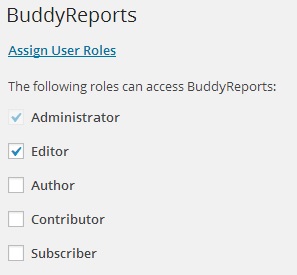 Each profile page in the dashboard will display basic stats, near the bottom of the page, for that user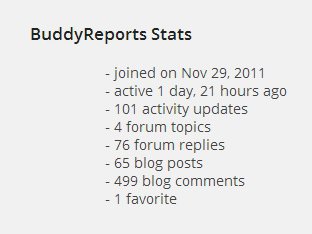 BuddyReports is a very flexible reporting tool.  It can help you mine the data you already have and then make decisions about your social site.
BuddyReports requires WordPress 3.5 or higher and BuddyPress 1.8 or higher.