A BuddyPress Admin Tool plugin for bulk deletions.
It allows admins to bulk delete Activity, Message and Notification entries & meta based on an 'older than' date.
Adds a link under *Tools* menu.
Note: for Messages and Notifications, it will delete **BOTH** read and unread entries.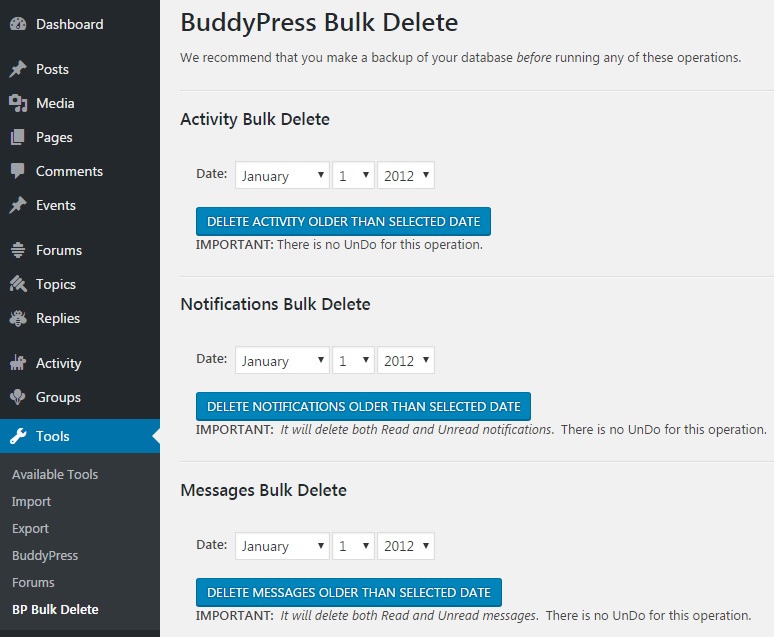 BP Messages Tool requires WordPress 4.0 or higher and BuddyPress 2.0 or higher. It is compatible with the latest versions of WordPress and BuddyPress.