Easily add locations and maps to your BuddyPress Groups!
Site administrators can set parameters for both Single Group maps and the All Groups Map via wp-admin > Settings > BP Maps – Groups.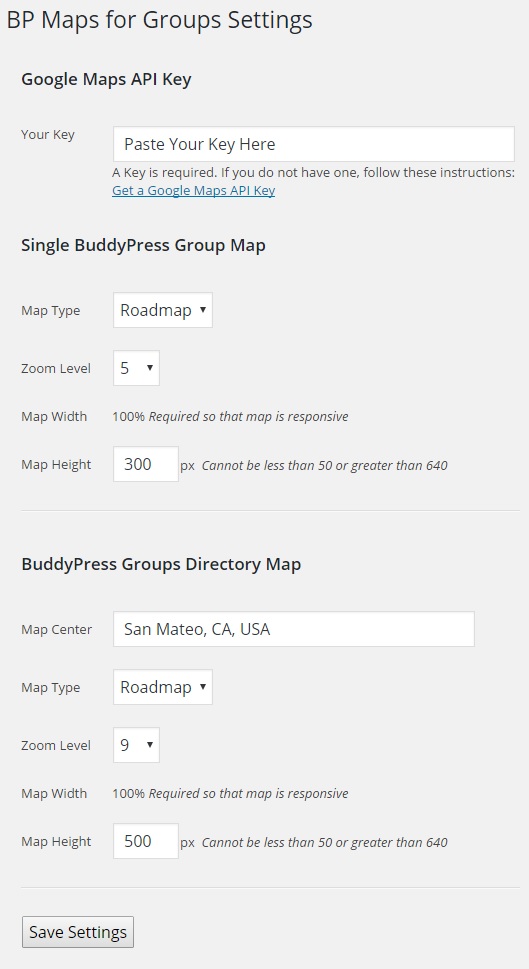 A location field can be created during Group creation or on a Group > Manage screen.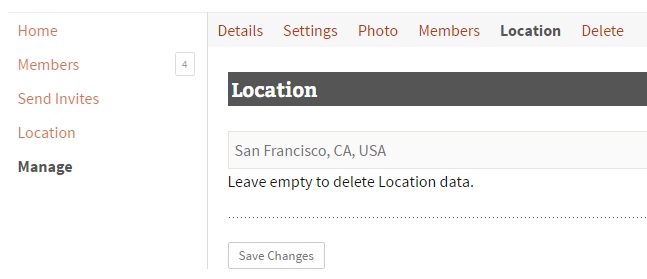 Locations are created via the Google Places API so addresses are uniform and searchable.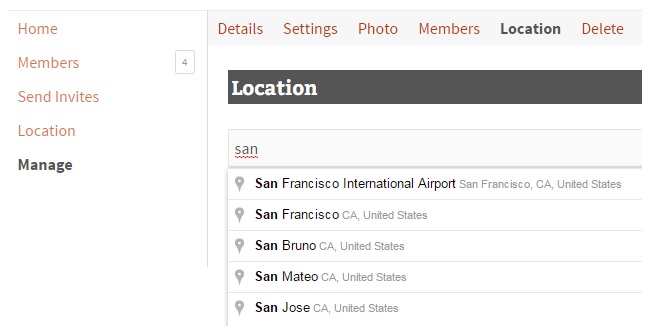 If a Group has an address, a Location tab will appear and will link to the Map for that Group.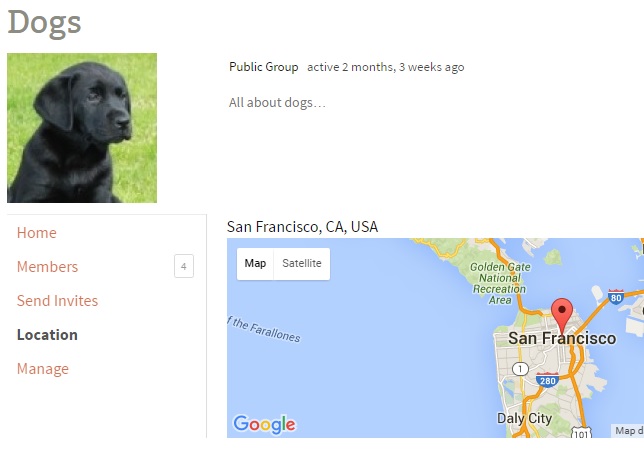 A Map tab is added to the Groups Directory. A member will see all public Groups that have addresses. And any private or hidden Groups that they belong to. Clicking a map marker will open an info box that includes a link to that Group.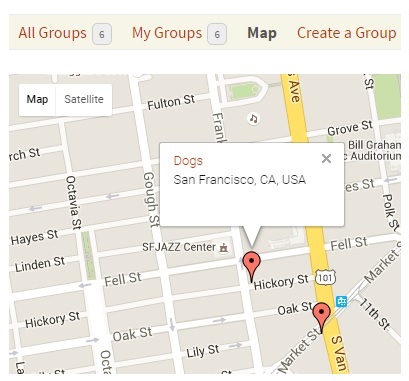 BP Maps for Groups requires WordPress 4.0 or higher and BuddyPress 2.2 or higher. It is compatible with the latest versions of WordPress and BuddyPress.
Your purchase includes a single site License Key that provides support and automatic Update Notices for one year.