This is an extension for the WC Vendors plugin which, in turn, is an extension of WooCommerce.
WC Vendors Maps adds two kinds of Google Maps:
a searchable Store Locator map
a map for each Vendor that shows the location of their customers
Store Locator
The Store Locator map shows a marker for each Vendor that has filled out at least the City field of their address.  Clicking on a marker will open a data window that includes the fields that you select on the Settings Screen ( shown below).  The Store Name is a link that will open the Store in a new browser tab.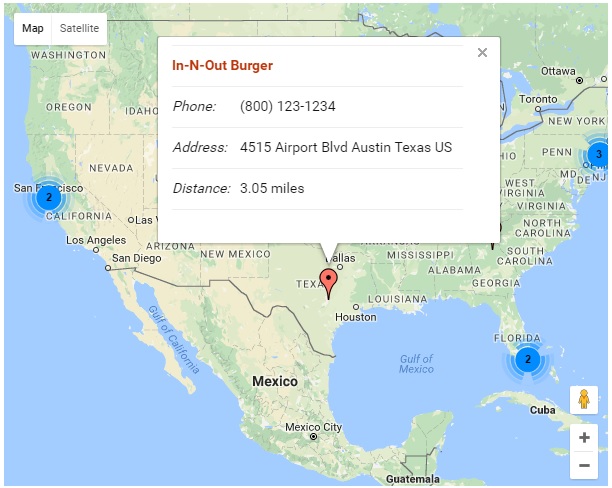 Clicking on Search Hide / Show will open or close the Search panel.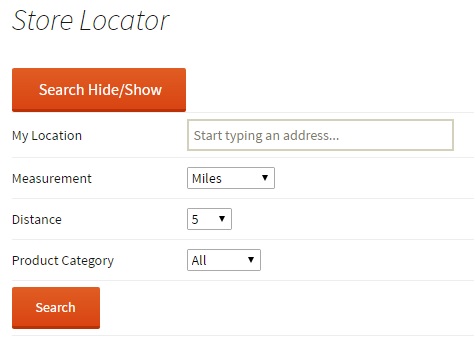 For My Location, the user can begin typing and Google will provide a list of verified addresses.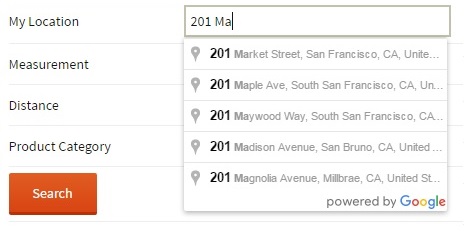 If your site is using SSL ( https:// ) and the user has enabled GeoLocation in their browser setting,  the My Location search field will include a checkbox option for the use of their current location.

A Short Code is provided for the Store Locator.  See the FAQs in the readme.txt.
Vendor Map
Each Vendor will see a Customers Map link in their Vendor's Dashboard navigation.
The link will take them to a map that shows a marker for each one of their customers.
Clicking on a marker will open a data window that shows the Customer's Name, City and the number of purchase orders they have made.
Settings Screen
Site administrators can set several options via the Settings Screen.
For example, the Stores Map tab allows you to select display options for the map.  The Map Center field works the same as the Search > My Location field – just start typing…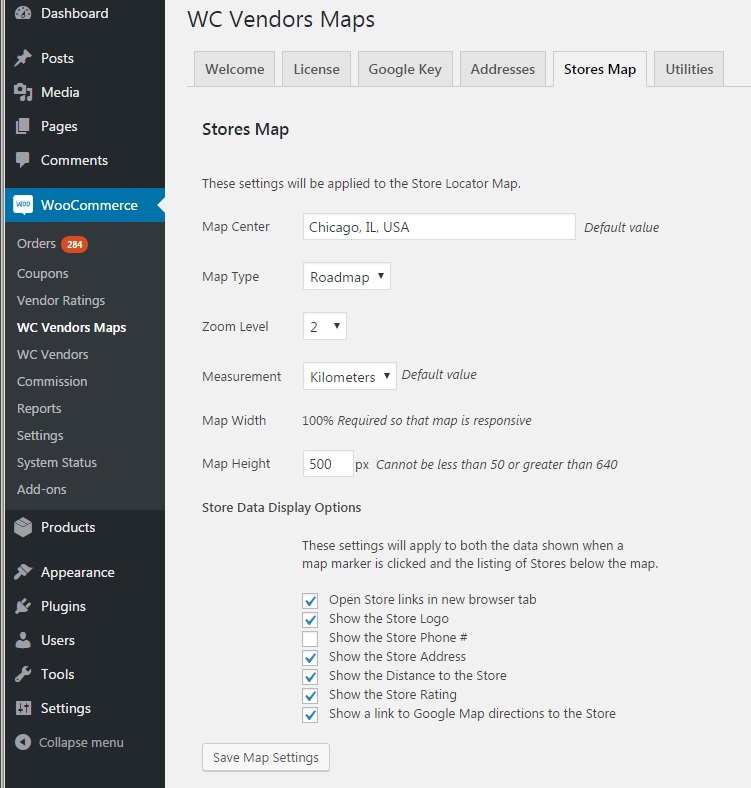 The Utilities tab provides tools for generating GeoCodes for all site members.
Our plugin generates and stores GeoCodes in your database so that populating and searching the maps is very fast.
Each time a member, whether Vendor or Customer, updates their address, a GeoCode is created or updated.
WC Vendors Maps works with both the Free and Pro versions provided by WC Vendors.
Templates are provided and can be copied to your theme.
A short code is provided for the Store Locator screen.
It also works with the BP WC Vendors plugin for BuddyPress.
Your purchase includes a single site License Key that provides support and automatic Update Notices for one year.