Give your users the power to decide who can see and interact with them on your site.
BuddyBlock provides a button to allow a user to block another user from their profile screen.

Block buttons also appear on the Members page and all Group Members pages.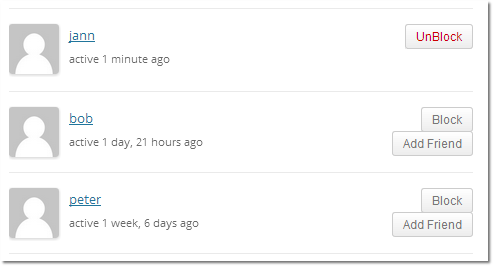 Each member will have a profile page, under Settings > Blocked Members, that shows all members that they are blocking. And allows them to hide any existing Member Types. Hidden Member Types will not appear in the Members Directory. And they cannot visit your profile page.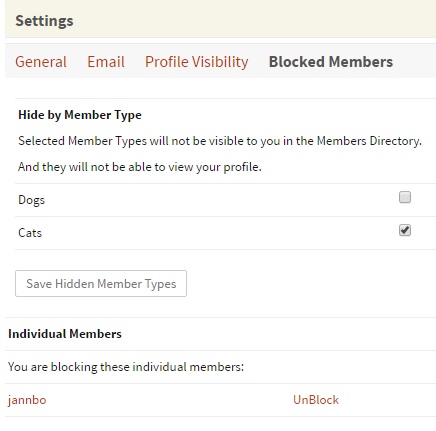 Once you have blocked a member, they:
cannot see any of your BuddyPress activity on the site.

cannot send or reply to a message – they will get a custom error notice
cannot visit your profile page – they will be sent to the home page
cannot see you on the Members page or a Group Members page
cannot send you a friendship request
will no longer be your friend, if that friendship existed
If the site admin has selected the 'Visibility' option ( see below ), you will not see the member on the Members or Activity screens.
If you change your mind, 'UnBlock' them with the click of a button.
BuddyBlock includes an admin screen, under 'Settings' to give site admins full control…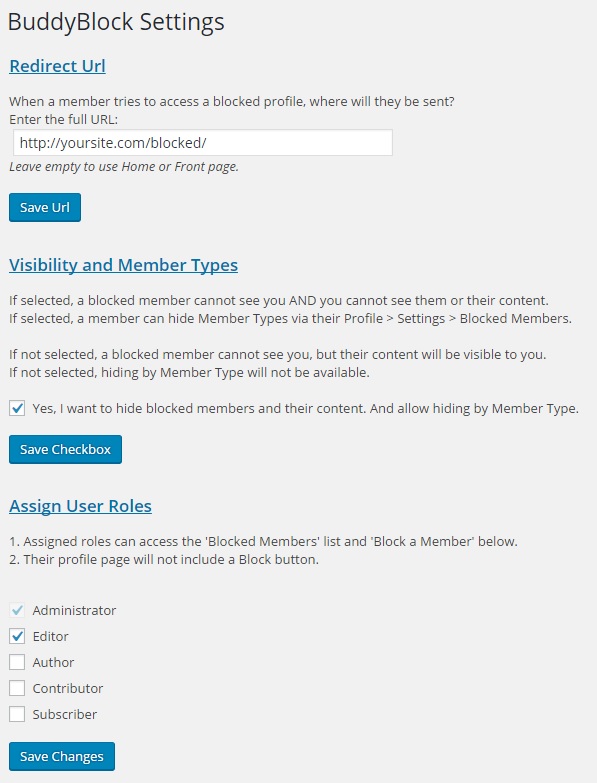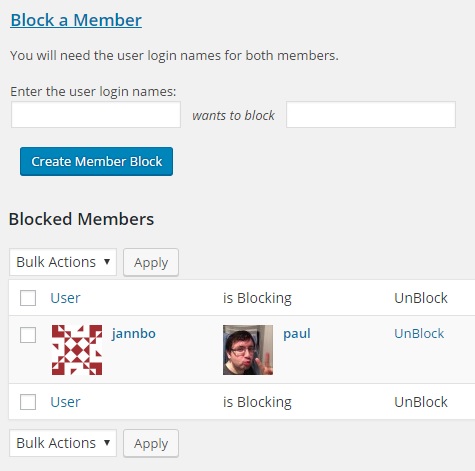 BuddyBlock provides essential functionality for your users.
Let the members of your community moderate each other!
Note: only BuddyPress content is blocked. If you block another member, you will still see their WordPress posts and any comments they make on WordPress posts.
BuddyBlock requires WordPress 4.0 or higher and BuddyPress 2.2 or higher. It is compatible with the latest versions of WordPress and BuddyPress.
Your purchase includes a single site License Key that provides support and automatic Update Notices for one year.