BuddyPress provides a lot of control over the creation and visibility of profile fields – on Profile pages.
But if you want to use that data on pages other than Profile pages, you need to be able to write code… Until now.
Here's how the data can look…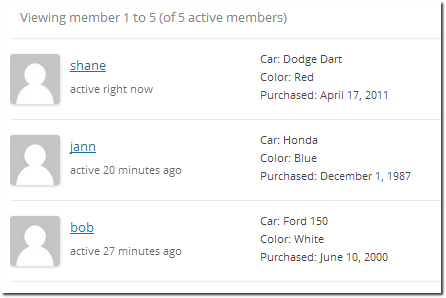 And here is the admin screen where you can:
choose the pages on which to display profile fields

choose the profile fields you want to display
drag 'n drop to set the display order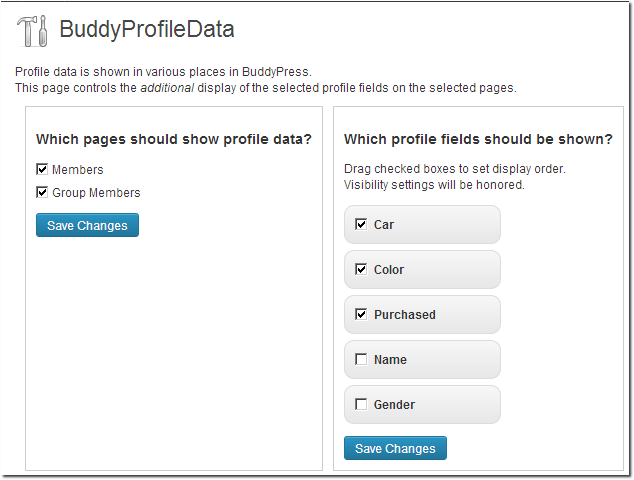 Important – all member visibility settings for all profile fields will be honored!
For example, if a member has marked one of their fields for 'friends only', then only their friends will be able to see it.
A style sheet (css) is provided so you can customize the data display.
If you would like to safely harness Profile field data, BuddyProfileData is a great buy.
BuddyProfileData requires WordPress 3.5 or higher and BuddyPress 1.6.5 or higher. It is compatible with the latest versions of WordPress and BuddyPress.