By default, nobody can read a BuddyPress private message unless it was sent or received by the current logged-in member.
Occasionally, there is a need to respond to member complaints about another member harassing them via abusive messages.
This tool allows site administrators to review the messages sent or received by any member.
It provides a wp-admin screen available via Tools > BP Messages.
Site administrators are also given the option to delete a message thread.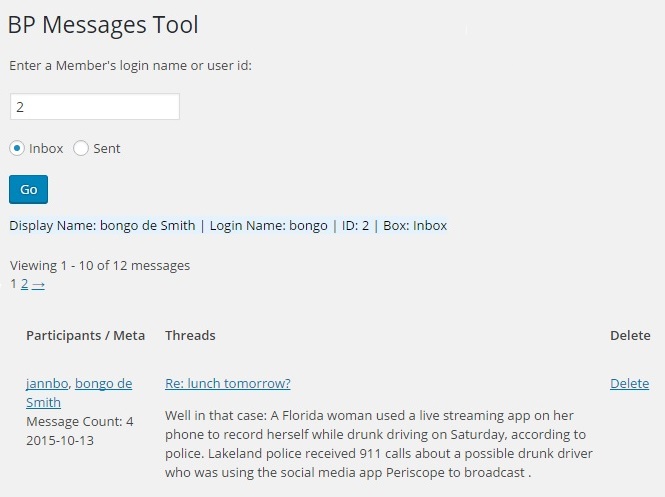 You can allow members to block each other by using BuddyBlock.
BP Messages Tool requires WordPress 4.0 or higher and BuddyPress 2.0 or higher. It is compatible with the latest versions of WordPress and BuddyPress.