Member addresses can be important even vital for BuddyPress sites.
You can provide separate profile fields for City, State, etc. But that means increasing the number of profile fields. And users prefer short forms.
Or you can provide a single field. But then you'll get a wide variety of input from your members. For example, City may be entered as Los Angeles or LA or misspelled or etc.
This plugin uses a single field for a location. And that field will use the Google Places API Autocomplete feature. As the member types, Google will provide several complete and verified addresses.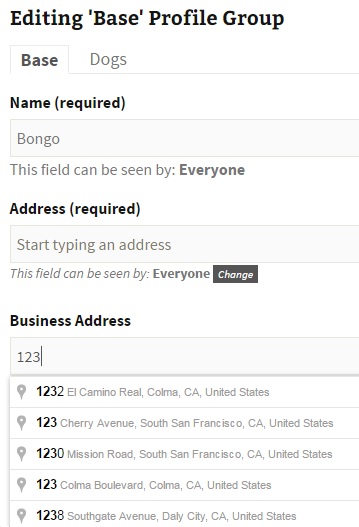 The user's selection will then be saved in a uniform manner as a single searchable string. The string will include the postal code, if available.
You can create multiple location fields and include them on the registration form. They will also work if you edit Extended Profiles in wp-admin.
Creating a location field is done in the same manner as any other profile field:
wp-admin > Users > Profile Fields > Add New Field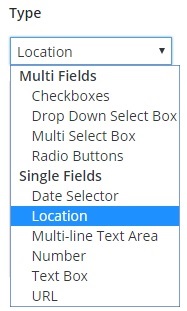 This plugin includes support for:
GeoCode
When a member selects a verified address, Google also provides the latitude and longitude, or GeoCode, for that address. The GeoCode can be used for many things, such as Maps and 'Near By' searches.
Any map solution will load much faster if Geocodes are already provided. Every time you create a Location field, you will have the option of also creating a GeoCode.
This plugin does NOT include:
maps
an interface for creating maps
For Member Maps, please see: BP Maps for Members
For Group Maps, please see: BP Maps for Groups
BP xProfile Location requires WordPress 4.0 or higher and BuddyPress 2.0 or higher. It is compatible with the latest versions of WordPress and BuddyPress.
Note: If you are not using our BP Maps for Members or BP Maps for Groups, you will need to paste your Google key directly into a .php file. Please see the BP xProfile Location readme.txt for instructions. If you don't have a free Google Maps API Key – here is a tutorial on how to get one.